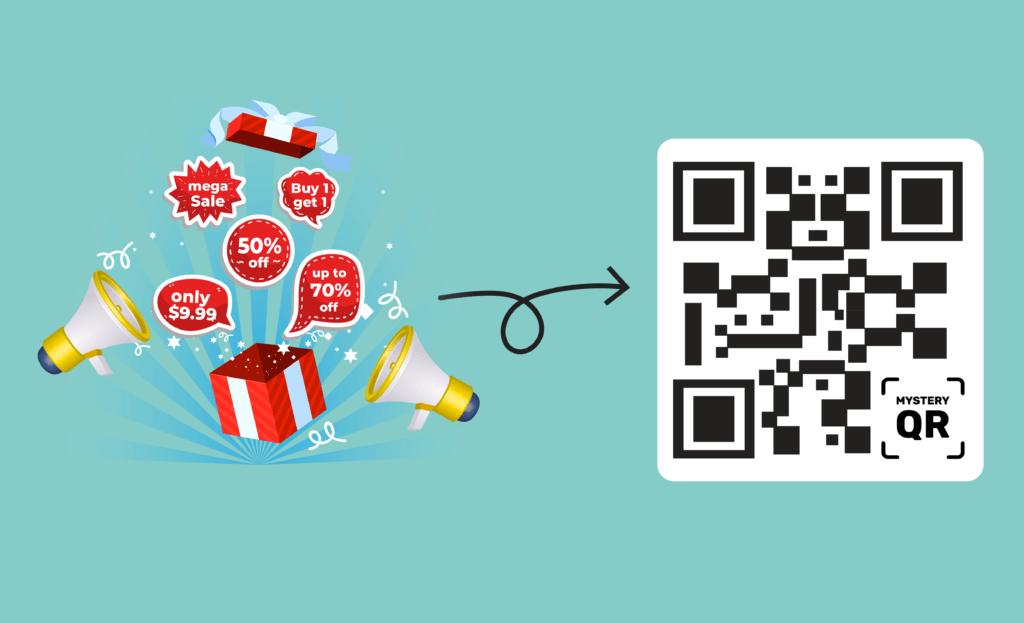 One of the key differences between the regular campaign and MysteryQR campaign is that with MysteryQR you can promote your multiple campaigns with the help of one unified QR code in a gamified manner.
All marketers, SMEs run promo campaigns to engage with their customers. In fact, most of them run multiple campaigns simultaneously.
It could be to:-
Acquire new customers,
Retain the existing customers,
Reward loyal customers,
Cross-sell them to your new service,
Up-sell them to drive their average spending.
While at the consumer end, these campaigns are pretty straight forward but at the business end, executing each and every campaign can be a task to juggle with multiple items.
And after rolling out the campaign, there is a possibility that campaign might not perform as expected because:-
It simply doesn't attract customers or;
It could be because your competition decides to do better promotion or;
Your campaign is not getting enough visibility as you are located on the 5th floor of the shopping mall or;
You do not understand digital marketing as it is evolving too fast, and even the most trusted digital marketing resources can go out of date almost overnight.
At that point, the problem becomes even bigger as it gets difficult to go back. As a marketer, business owner, you cannot pull back your campaign, or even make the edits in the structure. For most of the business owners who are lean on resources, they end up giving it up and accepting that nothing more can be done.
Aggressive Campaign Structures
MysteryQR makes the campaigns stand out from others. While rest of the world is stuck up with the offers like 10% or 20% off, MysteryQR allows the marketers to do aggressive campaigns like "Scan to get up to 100% off" or "Scan the QR, Win up to Free Tesla". Like, this image shows an eye-catching billboard in a shopping mall asking customers to scan the QR code and grab a change to win a Tesla.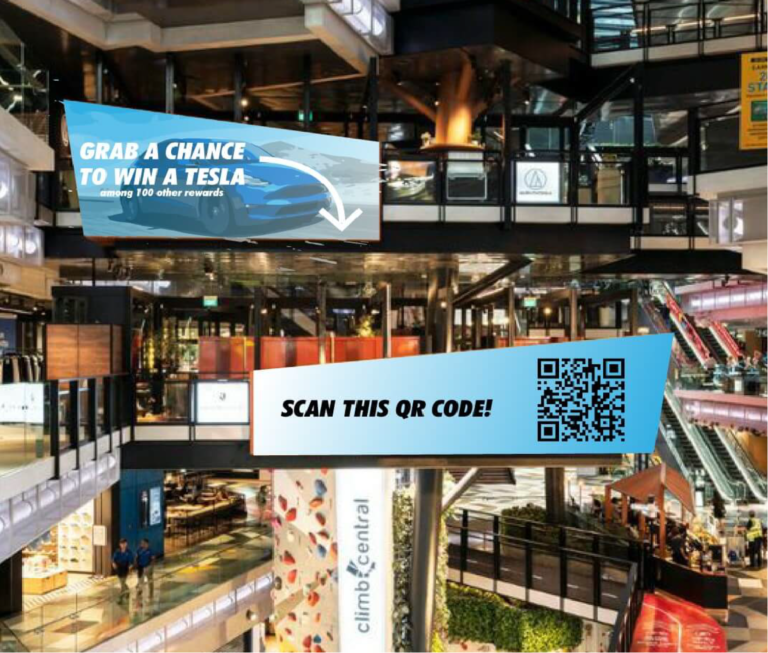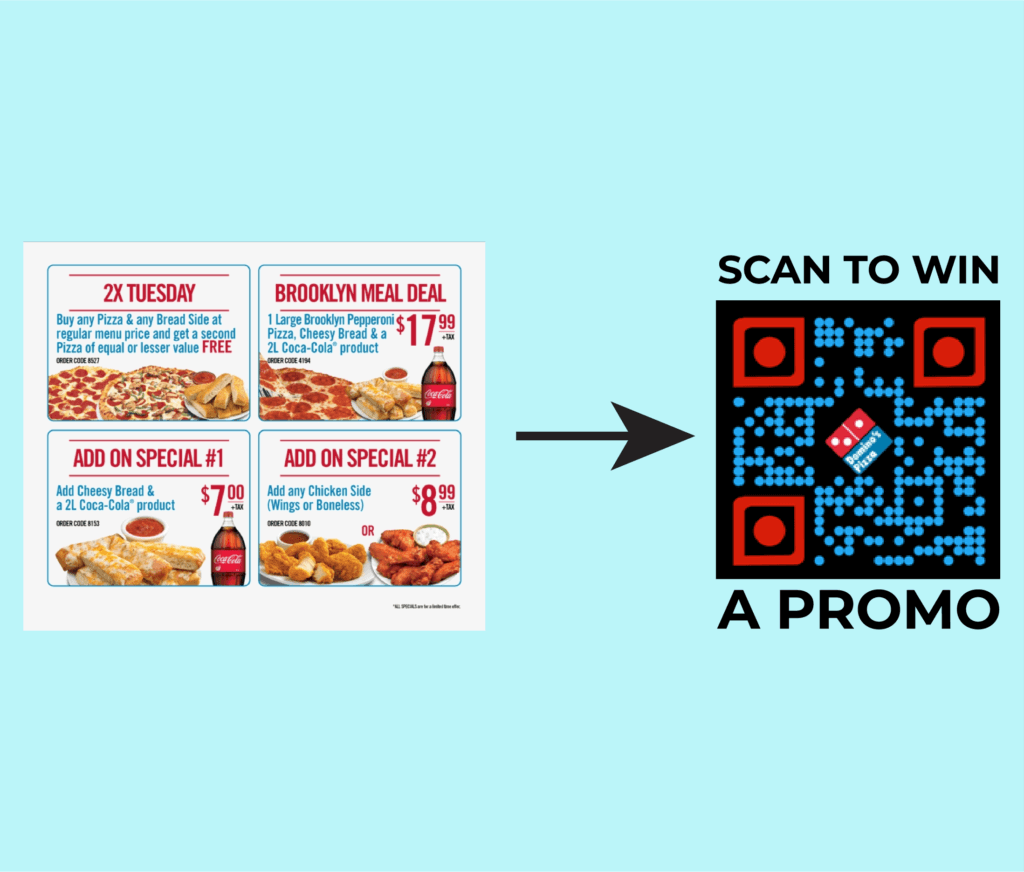 Promoting Multiple Campaigns
Businesses can promote multiple campaigns via one single QR code. Businesses run multiple campaigns at any given point in time. Let's take an example of Domino's. You receive a flyer with multiple promotions along with the Domino's delivery but not many people look at it as it's too much content. Putting up a sticker on the delivery box that says "Scan to Win a Promo" on the box is a much better call to action.
Leveraging on the existing channels to increase the visibility
Marketing is not about spending money. It is about having multiple channels where you can push your campaigns to reach out to the audience. Many marketers, SMEs, business owners; do not acknowledge the ecosystem they have that can be used to go beyond branding purposes and to promote their campaigns and digital platforms. It can be business cards, delivery boxes, shopping bags, receipts, webinars, staff, blogs, flyers, and other promotional materials.
Optimizing operational & marketing costs
MysteryQR benefits the marketers and SMEs by keeping the campaign execution cost low. There is so no need to burn money in printing the promotional material that usually has a shelf life of a few weeks or a month. Also business can improve the ROI of the campaign as rewards can be tiered in a manner that can bring down the blended cost lower than what usually merchants incur when they do flat discount campaigns.