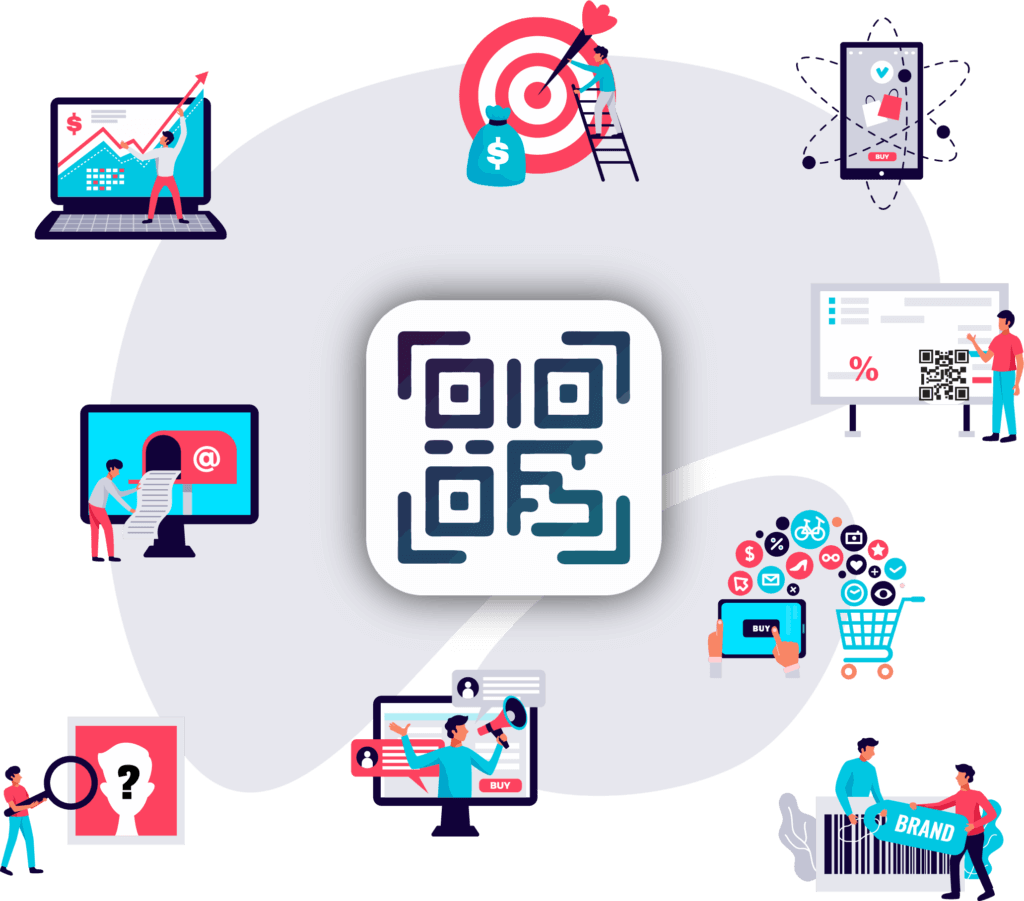 The aim of promotion is to increase awareness, create interest, generate sales, or create brand loyalty. Businesses run multiple promotions at any given point in time and they try to use as many channels as possible to amplify their promotions in order to maximize the reach. With MysteryQR, businesses can collate all of their promotions into one QR code and share it across different channels. Businesses can set the offers, play with the quantity as per the situation, push new themes, and more. Upon scanning, the user gets a mystery reward from the business and in return business gets advantages like optimizing their cost, measuring the campaign's performance, gaining user data, and providing a gamified experience to the user.
Businesses who are looking to grow in today's world know that both online and offline platforms are vital to their marketing campaigns. They both have wide reaches into different audiences, and one can cover where the other may not be easily visible.
With MysteryQR, businesses can link people from any offline media to any digital content, that further gives them the ability to retarget these users, and gain valuable information from them like where the best buyers come from, which campaign performs best, etc.
Since pretty much everybody has a smart device nowadays, they can scan and use the QR codes pretty easily. Just incentivize them, offer rewards by using the MysteryQR code and get them into your digital marketing funnel.
Coupons and vouchers are a great way to build bridges with potential customers. QR codes are a good way to track the success of your campaign, and even potentially build a database of users for later remarketing.
MysteryQR codes can be printed on any media: billboards, bus stops, coupons, flyers, digital signage, or even on visiting cards -where you will use QR codes is only limited by your imagination!
Let's look at them one by one.
Business Cards – Put up a MysteryQR on your business card and make it an ice breaker by getting the recipient to scan the QR and gratify it with a coupon promo. Recipients will love you for that as everyday he/she will look forward to receiving an exciting promo. It is like you are handing over a lifetime scratch card to someone. Good part is that now you do not have to spend tons of money printing scratch cards.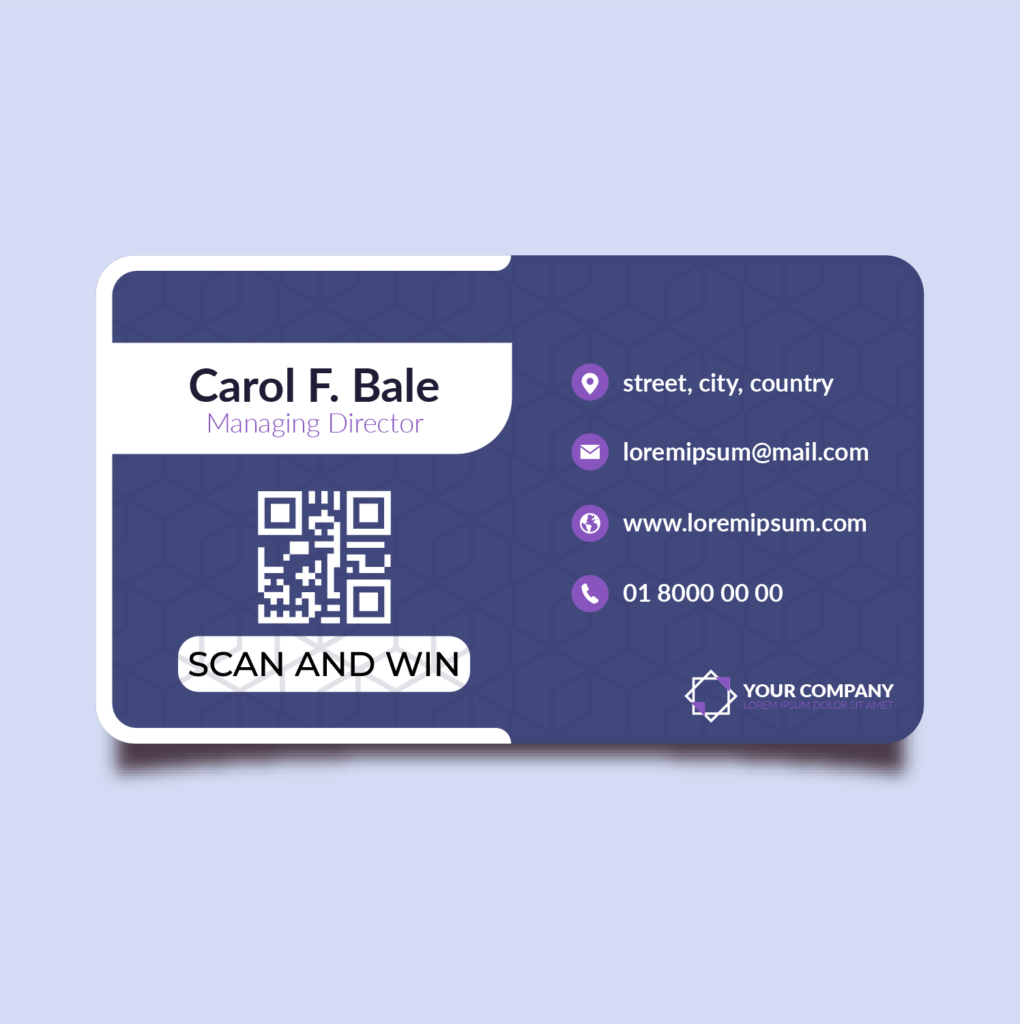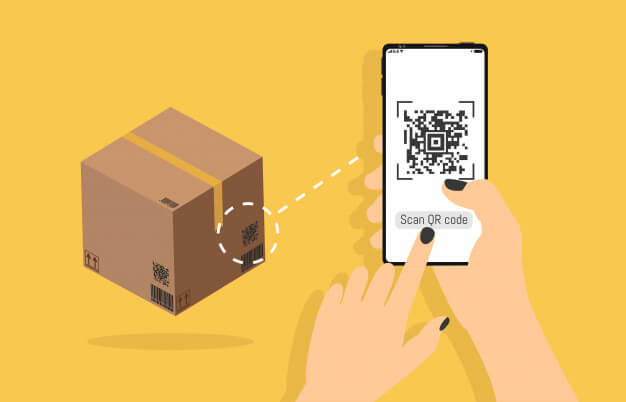 Delivery Boxes – Food delivery companies charge 20 to 40% margin on every delivery. What if behavior becomes that customers just start ordering stuff online? In order to keep them engaged, merchants can put up a MysteryQR on the delivery box and target the customers by doing a promo that can be controlled from the backend. Merchants can play with their inventory and push it out to attract their customers to come over.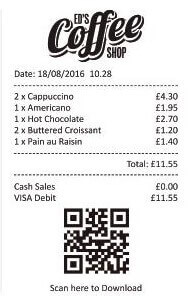 Receipts – Noticed Starbucks putting up Wifi password on their receipt? In the same manner, merchants can put up a MysteryQR on the receipt to gratify their customers. This works very well as a part of retention strategy.
Press Release – Insert a MysteryQR in your next press release, can bring in surprising results. Apart from getting the user data, if you place some good coupons in your MysteryQR, then don't be surprised if your article goes viral. Usually PR articles go outdated after the initial few days or weeks but with your mystery promotions, the lifeline of your article can go up.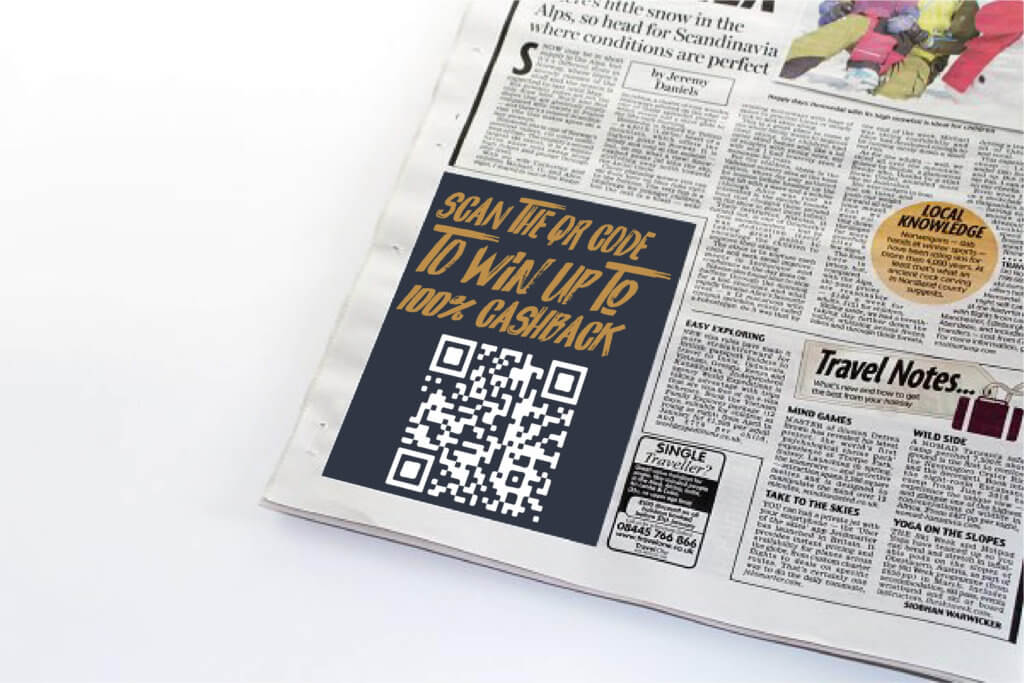 Blogs – Same is the case with the blogs. You spend so much money on SEO. Wouldn't it be great if your readers also start sharing your blogs within their own circle or on their social media profiles? All that can happen if you leave a reward for your readers by using MysteryQR.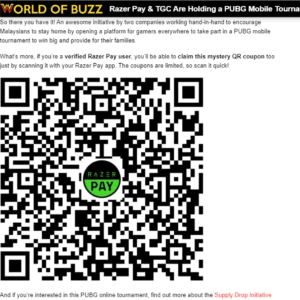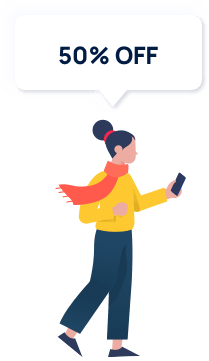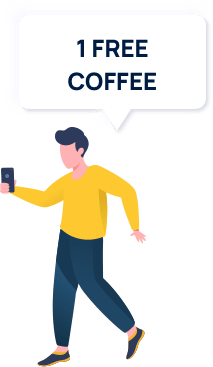 Staff – MysteryQR is a great tool that can be used by the staff to gratify your customers by rewarding not only the one who is paying the bill but to everyone who comes together in a group. All you have to do is get your staff to share MysteryQR and offer it to everyone to see what they win. No one ever said no to a promo reward.
Billboards – A QR code is similar to a nicely wrapped Christmas present. You look at the present and immediately want to know what's inside it. But you can't know until you open it. The same happens with MysteryQR. Grab the attention of the entire city by placing a MysteryQR with the text "Scan to Win". Surely everybody is going to give a try and out of those many may end up taking the photo of it to share it further in their social media. This is ideal guerilla marketing.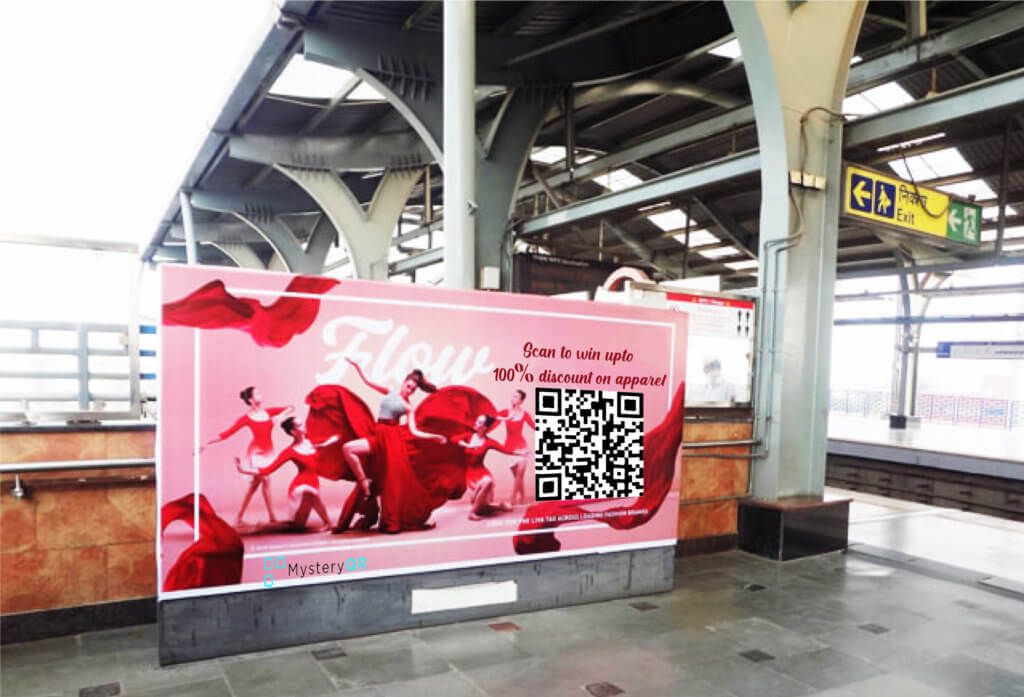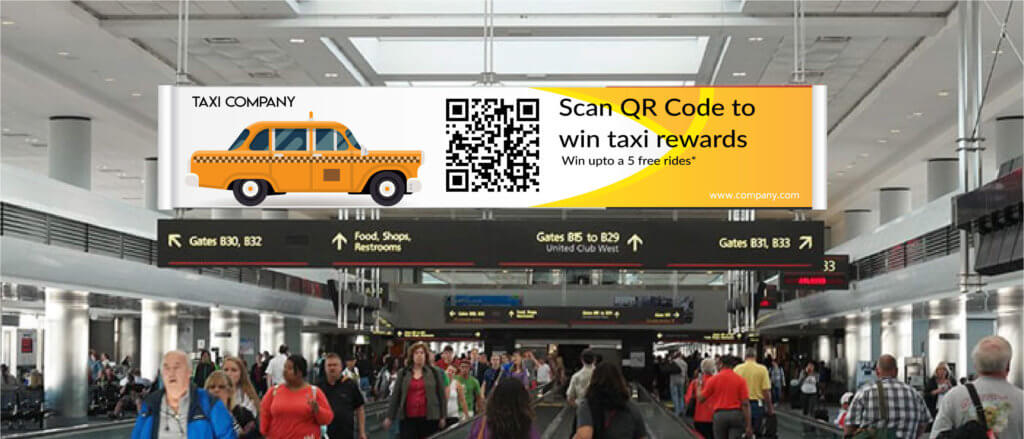 Influencers – Calculating ROI in Influencer marketing has been tricky. With MysteryQR, you can count the number of people who scanned the QR code to claim the promo. All you need to do is that rather than writing the coupon code in text, have your influencer to show it in the photo asking his followers "Scan to Win"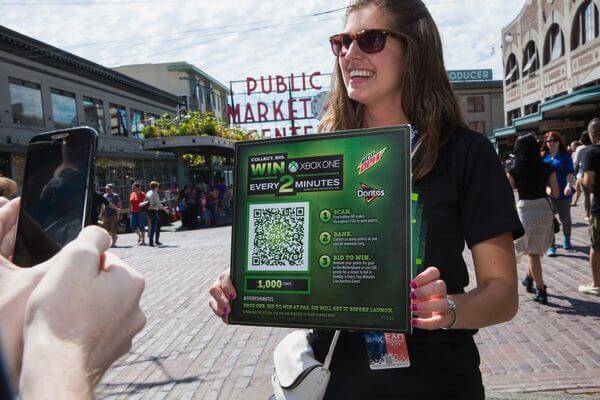 Social Media – People do not like to see ads, people like to get gratified. Even if you tell about your in-store promo in your family chat group, you will be boycotted. Hence next time share the MysteryQR in your social platform and get the group members to participate in this gamified concept. People are likely to share it further in their own circle if you have lined up some good promos for the masses.