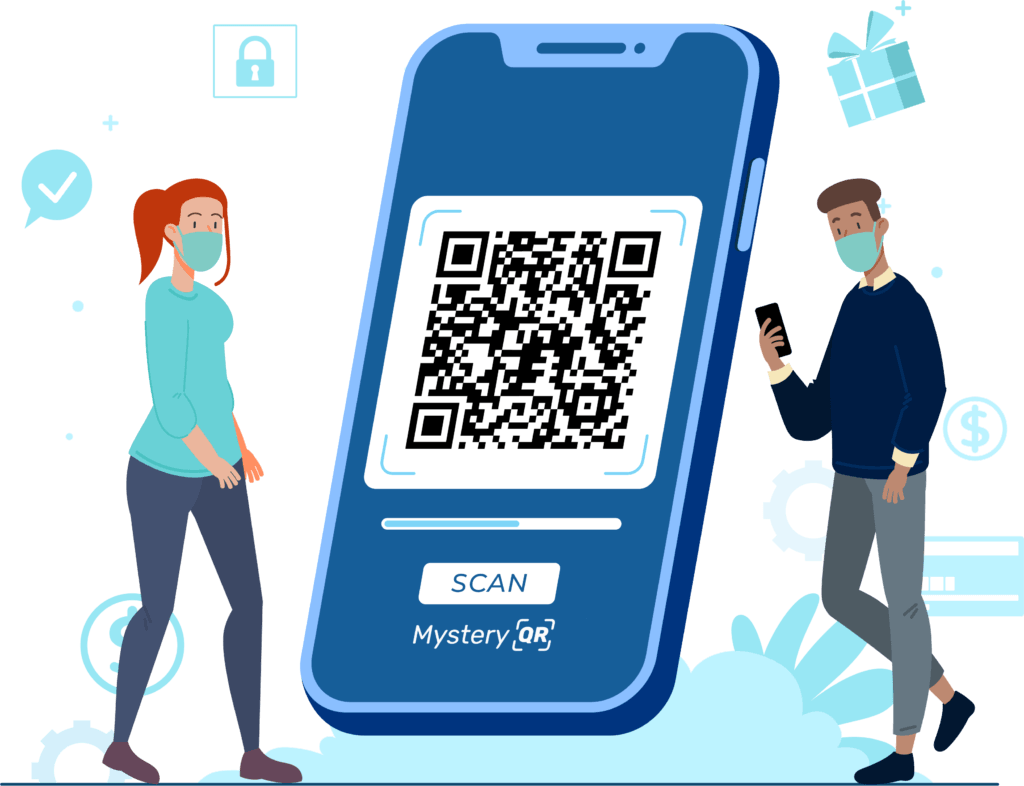 COVID-19 has taken the world by storm and QR codes are coming to the rescue for businesses. The concepts of "social distancing", "contactless marketing" and "safety first" are shaping up to be the new norms of interaction. Contactless marketing encourages social distancing while maintaining businesses operational. QR codes have become an indispensable part of our new contactless world and businesses are embracing them. 
QR codes are starting to pick up steam among the growing smartphone-browsing crowd – a statistic that has marketers brimming with creative ideas and promotions. Companies are finding innovative and unique ways to not only get you to scan their code, but boost its brand awareness in the process.  
The QR code wave is hitting the world.
QR Codes today are used everywhere, largely for marketing purposes to deliver an enhanced customer experience by brands and businesses of all sizes. But if you are a marketer who used QR Codes a decade back, you probably hate them. Back then, the mass end-users had a terrible experience in adopting QR Codes.
Most consumers had terribly slow speed internet, did not own a smartphone and even when they did, they had to download an app that took forever to scan a QR code. Upon scanning the QR code, the websites where users get redirected were not optimized for smartphones making the whole situation worse.
This is why QR Codes failed to pick up as a marketing tool as people were not using it back then.
Now businesses and brands have come to realize how powerful QR Codes are as a weapon to do contactless marketing. It is because of the following reasons:
QR codes allow contactless marketing – This is one of the essential reasons why QR codes are useful and can serve as an effective marketing tool, especially now that we are facing the Covid 19 pandemic that requires us to minimize human contact. Customers can access QR codes using their smartphones and be in control of the situation.
QR codes in marketing provide quick access to information – QR Code provides quick information directly to your target audience just by scanning them and

without the need for bulky devices

. Again, who doesn't own a smartphone in this era?
QR codes can build a relationship with customers – QR codes in marketing allows marketers and business people to have a more in-depth insight into their products and services, helping them

build a deeper connection and trust with their customers

.
Bridge the gap between the online and offline world – Throughout the marketing campaign, marketers and business people use different types of medium to interact and engage with their audience,

both offline and online media

. QR codes help bridge this gap by integrating a virtual experience to their marketing that enhances the overall customer experience while being in a real-world setting.
Access to real-time information – Using a Dynamic QR code generator online, you can also give out updated information about your products or services by changing the data behind your QR code anytime you want

without having to re-print the QR code

. You can easily update them about the changes in your product, and they can instantly access such information by scanning the QR code.
QR codes in marketing pique customer's curiosity –

Customized QR codes

can spark customers' curiosity, and many brands are using them as part of their effective marketing strategy.
QR codes to build customer databases – QR Code allows merchants to capture user data without requiring any physical contact. Brands are able to

segment their customers

with the help of data and market the targeted promotions, offers, or information. 
QR codes are affordable – QR codes marketing is more affordable than other mobile marketing solutions owing to the various benefits. You can put QR code in various places, they do not need a lot of space, avoid reprinting exercise every time when your promotion changes,

promote your marketing offers in a structured manner

without requiring constant help from the professional content writers.